Six Laser Hair Removal Sessions – Underarms area
-Limited appointments available!-
Six Laser Hair Removal Sessions – Brazilian + Underarms
-Limited appointments available!-
Notes: Offer applies to women only, Type of laser used: Soprano XL Ice
What Our Customers Say About Us Nancy Sebasta
This is my first time doing laser and I am impressed with the results so far. Knowledgeable staff, professional and clean. Naz always makes you feel comfortable and is very accommodating. I highly recommend!. Divya Bhandarkar
This was my first time getting laser hair removal done. I live in the vicinity and had read good reviews about Naz and this clinic in general. I have really loved my results. Naz is professional, easy and fun to talk to. She ensures that you are comfortable. I have seen good results so far. The clinic is clean and inviting. Highly recommend Katya Baghaei
So happy to share my experience and recommend Highly professional and knowledgeable staff. She was incredibly kind, skilled, and professional.OxyGeneo is a great solution for whoever has skin issue. It's like a miracle. You'll see the result after 1st session 🙂 I'm so happy because I love what She has done. Hasam Rabiei
I wanted to take my wife to remove her mole. I was referred to Daisy clinic by a friend of ours. What an experience! Hafet and Naz are very knowledgeable, professional and friendly. The clinic was sparkling clean. They made us feel welcome, took the time to explain the procedure, and answered every question with patience. For the quality job and service they provide, their prices are beyond reasonable. I highly recommend them! Thanks!
What is laser hair Removal?
Our laser hair treatment involves using a concentrated beam of light to penetrate hair follicles. This light is absorbed by the pigment in the hair, and in effect damages the hair follicles enough to stop future hair growth. At Daisy Laser & Skin Care Clinic, we use a technology called  painless Soprano XL – which is the platinum standard in laser hair removal.  Soprano XL's energy penetrates deep into the dermis (where the hair follicle is located), preventing hair from ever growing back (in most cases).  Ask us about your free 1-on-1 consultation with Daisy Laser
Laser Hair Removal for Men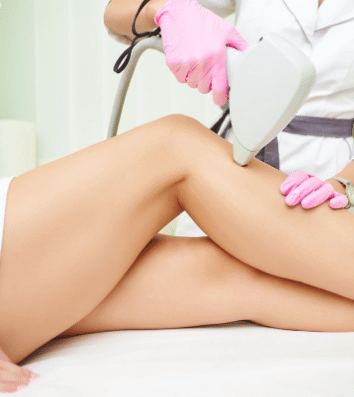 Benefits of laser hair removal
There are several advantages of laser hair removal treatments, including the following: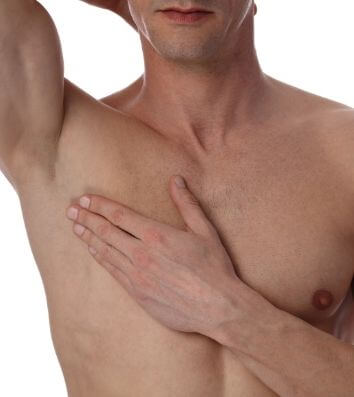 How Many Laser Hair Removal Treatments Do I Need?
Depending on the area being targeted, it normally takes 4 to 6 treatments to be effective. You should notice a significant reduction in hair, after a series of sessions. The side effects are minimal. Some patients may experience redness, resembling a suntan, but that should fade within a day or two.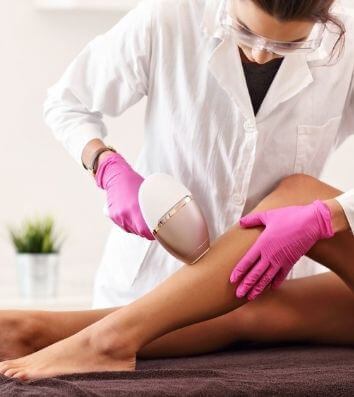 Visit the Best Laser Hair Removal in Toronto
Daisy Laser & Skin Care Clinic is the best laser hair removal center in the Toronto area. Call us at (905)-597-7546  to make an appointment.  We'll discuss how Daisy Laser & Skin Care Clinic's innovative, state-of-the-art laser hair removal technology can give you smoother skin and boost your self-confidence.
Terms & Conditions of the offer 
Limited Appointments Available. Special offer available only while supplies last. Not valid for clients who have benefited from any previous offer or special discount either bought directly or from a partner merchant site. Must use all treatments on same area. Appointment required, same day appointments accepted. Consultation required before service. Valid only for select treatment area (the Underarms area). Limit 1 per person(s).