Daisy Laser & Skin Care Clinic
We look forward to helping you feel refreshed and look younger at Daisy Laser & Skin Care Clinic in Thornhill.
Daisy Laser & Skin Care Clinic is the best laser hair removal & skin care clinic in Thornhill. Our goal is to provide clients with the best standards of care while treating them for Laser Hair Removal, Facials & OxyGeneo Super Facials, Microdermabrasion, Micro-Needling, and numerous other services. Book your appointment today!
We specialize in superior customer service with our state-of-the art lasers, allowing us to successfully treat various types of skin and hairs. Daisy Laser Hair Removal Thornhill can treat darker and tanned skin types too. We are equipped with the cutting edge technology in rejuvenation, including Micro-needling and RF rejuvenation, and are able to provide our services to all skin type.
Daisy Laser & Skincare Clinic
Our In-house Medical Staff
Daisy Laser & Skincare Clinic offers an in-house medically trained doctor available for consultation for all laser hair removal, skincare treatments, mole or skin tag removal and anti-aging injectable services.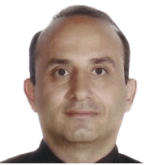 3-in-1 OxyGeneo Super Facial
The major advantage of the OxyGeneo over our regular facial at Daisy Laser & Skin Care Clinic is its ability to penetrate. By using CO2, it helps the skin create its own oxygen and this helps reduce fine lines, wrinkles, break up acne and penetrates your skin with deep cleansing.  Further to this, OxyGeneo super facials help bring oxygen and nutrients to the surface of your skin – improving it youthful glow and appearance. 

Summer is almost over and if you feel your skin may need some hydration💦 after being exposed to sun ☀️ I highly recommend HydroFacial also known as Oxygeneo Super Facial.💆‍♀️ Imagine if your skin got the the exfoliation benefits of micro-dermabrasion and imagine if your skin looked younger after just one session 🤩

I always get mine at Daisy Laser Skin Care Clinic who has amazing specialists working there💕

Support small businesses and get yours today !

Your skin will thank you with a glow✨!

This place is clean and staff is friendly and welcoming. Staff is very knowledgeable compare to other clinic I went. When it comes to laser she introduce what machine she will be using and she let me know at what level is at before treatment start. She will ask how doing I feel? Do I feel pinching or heat and etc? Other clinic doesn't seem to ask or care if you feel the pinching or not which you won't see the result. After the 1st session I did see my result of my hair grow slower than before. I will definitely recommend friends and family to this place. Thank you Naz!

The best skin clinic ever! This is my first time having laser hair removal done and i started to see the result after two session. Naz is very friendly and knowledgeable ,she will make sure you feel comfortable .very polite and professional staff, spotless clinic and reasonable price, they are very honest with their clients and don't try to push services that you don't need.