Daisy Laser & Skincare Clinic offers laser hair removal technology that removes unwanted hair from your legs, arms, face, back, tummy, underarms and any other body part. Click Here to book an appointment with us and learn more. 
Laser Hair Removal Frequently Asked Questions
We use the Soprano XL Ice which is the leading technology for Laser Hair Removal.
What are the benefits of laser hair removal?
In laser hair removal, a beam of infrared laser is being shone to the skin and will be absorbed by hair follicles only. As a result , hair follicles are getting hot and eliminated. After 6 treatments, more than 90% of the hairs will be gone for ever, so there would be no need to painful treatments like waxing any more.
What areas can be treated?
During the procedure, all the hair bearing areas will be treated for the type of laser hair removal service you have selected. For example, if you selected legs, we will treat all the hair on your legs. 
When is underarm hair removal a great option?
Under arm Laser Hair Removal is a great option at any time, unless the hairs have been plucked recently by another method of treatment – for example.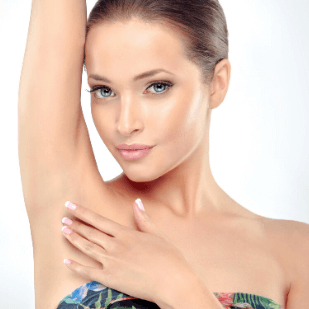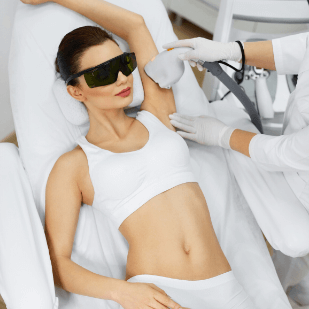 7355 Bayview Ave, #201, Thornhil
(Second Floor)
Thornhill, ON, L3T 5Z2 
Phone: (905) 597-7546