Facials are great for most skin types because they improve the appearance and youth. Our regular facial offers a refreshing cleanse and exfoliation resulting in softer, more even skin that is less prone to breakouts and shows fewer signs of ageing.
OxyGeneo 3-in-1 Super Facial
OxyGeneo 3-in-1 super facial is a customer favorite. Great for all skin types and all ages, it's a nourishment oxygenation facial that reveals younger looking skin after just one treatment. Provides superior anti-aging results by treating the skin at a deeper level.
Why OxyGeneo 3-in-1 Super Facials are better than regular facials?
Customers love the OxyGeneo 3-in-1 super facial because it works extremely well on all skin types. The Co2 in the serum when mixed with oxygen it will bubble, and this will exfoliate the skin on your face. It works by applying two serums that exfoliate your skin and get infused via an ultrasound. OxyGeneo 3-in-1 Super Facials help plump and highlight your skin especially the dry skin and around any wrinkles.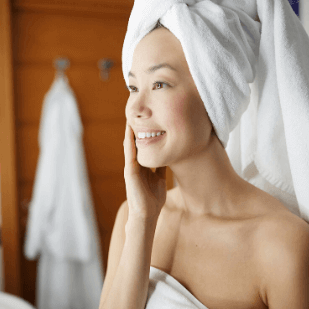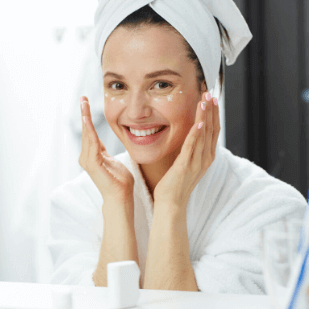 How effective is the OxyGeneo 3-in-1 Super Facial?
The major advantage of the OxyGeneo over our regular facial at Daisy Laser & Skincare Clinic is its ability to penetrate. By using CO2, it helps the skin create its own oxygen and this helps reduce fine lines, wrinkles, break up acne and penetrates your skin with deep cleansing.  Further to this, OxyGeneo super facials help bring oxygen and nutrients to the surface of your skin – improving it youthful glow and appearance. 
Is OxyGeneo Super Facial good for sensitive skin?
Yes, this is a great treatment on everyone no matter how sensitive your skin is. The results are nearly instant after the treatment. OxyGeneo 3-in-1 super facial is especially good for the price point too. Customers enjoy the facial as an overall best facial. People also like how aggressive it is, while also being gentle at the same time.
7355 Bayview Ave, #201, Thornhil
(Second Floor)
Thornhill, ON, L3T 5Z2 
Phone: (905) 597-7546