Daisy Laser & Skincare clinic is the best skincare clinic in Toronto. We specialize in using Anti-Aging injectables and skincare to treat your skin and achieve younger and tighter looking skin.
What is an anti-aging injectable?
They're minimally-invasive cosmetic procedures with anti-aging treatment technology. The most commonly treated areas are frown lines, forehead creases, and crow's feet (lines on the outside corners of the eyes). It can also be used to target lip lines, as well as for the chin (skin dimpling), the corner of the mouth (lifts the corners of the mouth), and the neck (diminish necklines). It can also be used to soften a square jawline and to correct a so-called gummy smile. Ask us about your free 1-on-1 consultation over the phone so you have all the facts about this amazing treatment
Anti-Aging Injectables

$8

Free 1-on-1 Consultation with professionally trained MD. Our pricing is per unit. During your consultation you may have questions about using anti-aging serum to fix crows feet (approx., 15 units), or frown lines (approx., 20 units).
Anti-Aging Injectable - Crows Feet

$120+

Anti-Aging Injectable - Frown Lines

$160+
Who's a good candidate for anti-aging injectables?
All patients that come to Daisy Laser & Skincare Clinic must be over the age of 18 and should be in overall good health or during special circumstances – it may not be the best option for people who are pregnant, breastfeeding or have a history of neuromuscular diseases. We can discuss your medical history when you come in for a consultation.
How can I use an anti-aging injectable?
Other than for cosmetic reasons, our anti-aging injectables are also used to help with some medical conditions. Medical Doctors can use it to treat excessive sweating, migraines, muscular disorders, and some bowel and bladder disorders, such as overactive bladder.  We can also use it to treat stiffness/spasms or movement disorders and to treat certain eyes disorders such as crossed eyes, lazy eyes, and uncontrolled blinking.
An anti-aging injetable will vary from person to person. Our anti-aging serum derived from Dysport, and Xeomin typically last 3 to 6 months. Many of our patients extend their results by regularly undergoing maintenance treatments. Eventually, you'll need fewer treatments over a period of time, to get the same treatment effect.
How many units do I need?
This is a popular question from all new patients because the number of units you will need can depend on many factors – starting with the areas being targeted. Individual facial muscles require different amounts of anti-aging serum.  Other factors taken into consideration include your facial characteristics, gender, and size.
Common misconceptions about anti-aging injectables?
One of the loftiest misconceptions about anti-aging injections is that you will instantly see the results – and that's not true.
It's a gradual effect and you'll notice a change within 3 to 5 days – and with full results becoming visible after 7 to 10 days. Another big misconception is that anti-aging injectables cause permanent results – and that's not true either. In most cases, your anti-aging treatment will last approximately 3 to 6 months and vary depending on your skincare routine.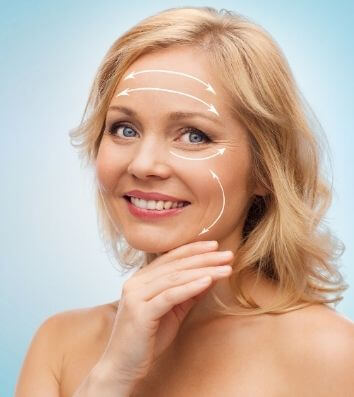 Both men and women of all ages love the benefits and can't get enough of our anti-aging injections for targeting fine lines and wrinkles, and so much more.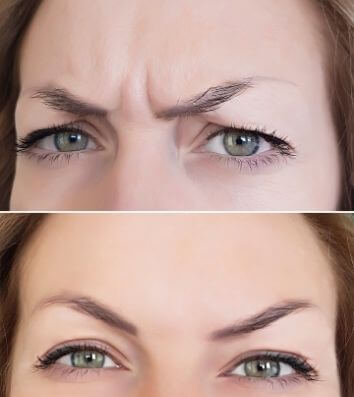 Seeking Anti-Aging Treatment in Toronto?
When you're ready to get a more youthful, refreshed appearance, contact Daisy Laser & Skincare Clinic at (905)-597-7546  to make an appointment.  We look forward to helping you look your best and we'ere here to help you decide. 
Customer Reviews on Google Nancy Sebasta
This is my first time doing laser and I am impressed with the results so far. Knowledgeable staff, professional and clean. Naz always makes you feel comfortable and is very accommodating. I highly recommend!. Divya Bhandarkar
This was my first time getting laser hair removal done. I live in the vicinity and had read good reviews about Naz and this clinic in general. I have really loved my results. Naz is professional, easy and fun to talk to. She ensures that you are comfortable. I have seen good results so far. The clinic is clean and inviting. Highly recommend Katya Baghaei
So happy to share my experience and recommend Highly professional and knowledgeable staff. She was incredibly kind, skilled, and professional.OxyGeneo is a great solution for whoever has skin issue. It's like a miracle. You'll see the result after 1st session 🙂 I'm so happy because I love what She has done. Hasam Rabiei
I wanted to take my wife to remove her mole. I was referred to Daisy clinic by a friend of ours. What an experience! Hafet and Naz are very knowledgeable, professional and friendly. The clinic was sparkling clean. They made us feel welcome, took the time to explain the procedure, and answered every question with patience. For the quality job and service they provide, their prices are beyond reasonable. I highly recommend them! Thanks!